Helping Women and Children with Water, Climate and Empowerment
Helping Women and Children with Water, Climate and Empowerment
Indonesia
The Southeast Asian nation of Indonesia is vast and sprawling. Made up of over 17,000 volcanic islands, Indonesia is rich in culture and renowned for itsbeautiful beaches, stunning natural vistas and wide array of wildlife.
Nusa Tenggara Timur
Indonesia is also home to 260 million people, many of whom live in poverty. A short flight from the capital city of Jakarta is Nusa Tenggara Timur (NTT) the southernmost province of Indonesia and one of the most impoverished and underdeveloped areas of the country. The majority of the population is dependent on subsistence farming.
Local Concerns
Access to Food, Water & Sanitation
NTT is very vulnerable to food shortages and malnutrition is common, especially in children. About half of the region's children have stunted growth from lack of proper nutrition.
With very little rain and a long dry season, clean water and adequate sanitation are also in chronically short supply. Many children here also frequently suffer from disease caused by unsafe drinking water. For many people, spending hours each day hauling water from long distances is a reality of life.
Local Concerns
Women & Children
Gender inequality and are also significant issues in NTT. Child abuse among rural families is common. Physical and verbal abuse are considered to be both normal and acceptable forms of discipline.
Women widely thought of as subordinate to men. Early marriage and pregnancies are common while proper maternal medical care is typically lacking. Due to limited access to education and resources, women and girls are often excluded from earning incomes and participating decision-making.
ABOUT TORY ATA
YKBH Justitia is a legal organization x.... human rights and ....
AWARDS
In March 2015, Veronica Ata Tori, was one of 5 women recognized in by the American Embassy as a Woman of Change for increasing women's political participation.
In Nusa Tengarra Timur, Ata Tori was an initiator of the Women of NTT Political Network and actively worked to give political education to women in the community.
She lobbied political parties and executive institutions to accommodate women as political candidates and she was party to the NTT Women in Politics grand design, which is used as a reference by the local government to develop gender responsive policies.
She is a teacher at the Democracy School in NTT and founder of the Communication Forum and Women's Rights Movement of NTT which works to encourage potential women to serve in government. She is a 2015 Women of Change.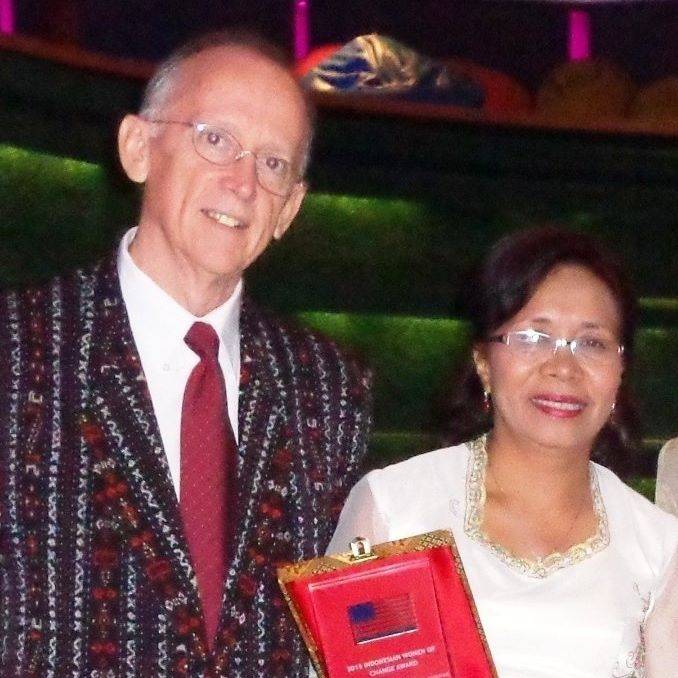 TIMOR LESTE
The Democratic Republic of East Timor or Timor Leste is a country in Southeast Asia. It is on the eastern side of the island of Timor, and also the smaller islands of Atauro and Jaco, and a small area, named Oecussi-Ambeno, inside the west side of Timor. That area is an exclave, which means it is separated from the main part of the country by part of another country. That other country is Indonesia.
The capital and largest city, Dili, is home to one hundred and fifty thousand people. The next largest city is Baucau. (see List of settlements in East Timor).
East Timor gets its name from the Malay word for "east", timur.
ABOUT LEUBLORA GREEN SCHOOL
Leublora Green School is the only educational institution in the country dedicated to teaching about and promoting economically and environmentally sustainable growth and development for the people of Timor-Leste. It offers courses free of charge to school children, many of them street children, as well as other Timorese people (with a focus on youth and women), to build leadership, encourage environmental stewardship, promote sustainable and efficient agricultural practices and inculcate the value of respect for oneself, other people and the world. Leublora Green School aims to become a source of inspiration for the country to protect and promote its unique natural heritage.
Leublora's Mission
Empower youth and women to become agents of social change and sources of inspiration.
Create economic opportunities for indigenous communities to improve quality of life and become self-reliant.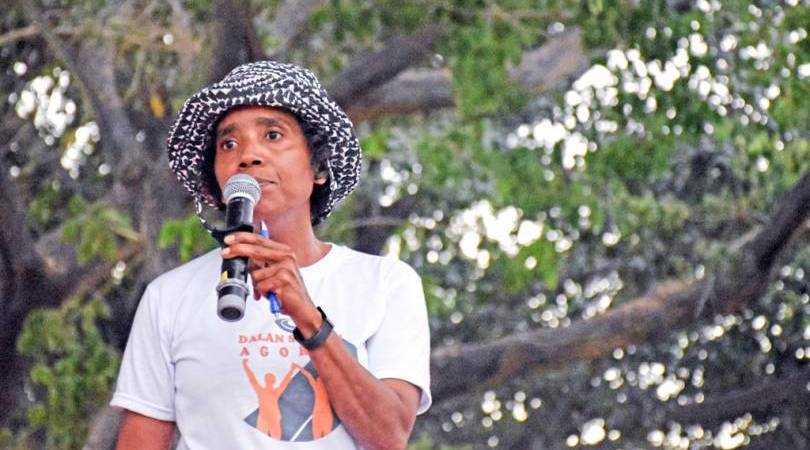 ABOUT FOUNDER BELLA GALHOS AND IRAM SAEED
Bella Galhos, spent her adolescence fighting for her country's liberation, She witnessed the murder of members of her family and friends and endured violence herself.   In her later teen years, she was exiled to Canada where she studied and spoke out about the reality of her home country. After Timor-Leste gained independence in 1999, Bella returned home and worked for a United Nations agency before moving to the U.S. to earn a degree at the University of Hawaii under a U.S. scholarship program. Now she is working to change the future for her country, one child at a time.
Iram Saeed  is an international development professional with expertise in empowerment of women and youth as well as community development. She has almost twenty years of experience working to empower marginalised groups such as women and youth, and has worked for organisations such as Marie Stopes International, United Nations and other international NGOS.
SELECT AWARDS
See Bella Galhos' first Ted Talk on her experiences growing up in Timor Leste and her hope for the future of her country.
Shortly after receiving the Dalai Lama's Unsung Heroes award Bella adresses a crowd in Timor-Leste